Jousting tournaments, intrigues and a dangerous love!
"König der Turniere" will be published as a hardcover and e-book on November 2nd, 2023 by PIPER-Verlag. 
Like its predecessor, the novel will also be a real eye-catcher visually, with a beautiful, refined cover that is based on the design of "Krone des Himmels", so that the two look great next to each other on the shelf. Additional material such as maps, family trees, a list of people and a glossary will help you to fully immerse yourself in the 12th century.
At the same time as the hardcover and e-book, the audio book will also be published by osterwold/ Hörbuch Hamburg, read again by the wonderful Tobias Kluckert, who also lends his voice to actors such as Joaquin Phoenix, Gerard Butler and Nathan Fillion as a voice actor.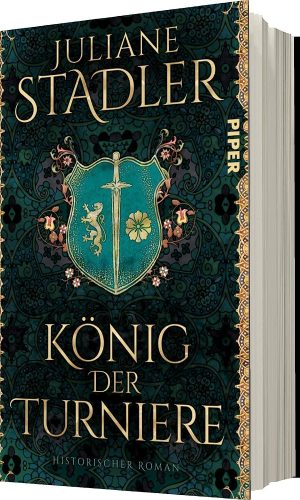 France 1181: They're underdogs, they're daredevils, they risk it all - and the crowd loves them for it. With wit and daring, the young knight Erec de Lacône and his troupe of knightly brawlers try to earn their spurs at tournaments. Erec soon attracts the attention of a mysterious lady - and with it, a lot of trouble.
Resentful tournament competition and a jealous husband are the lesser of his problems. Eventually, Erec's troupe manages to be included in the most famous jousting team of their time, led by the heir to the English throne, Henri, and the "best of knights", Guillaume le Maréchal.
What initially appears like a promising rise turns out to be a momentous decision. Erec and his people soon find themselves at the center of a dangerous intrigue and everything seems to be heading towards a bloody fratricidal war.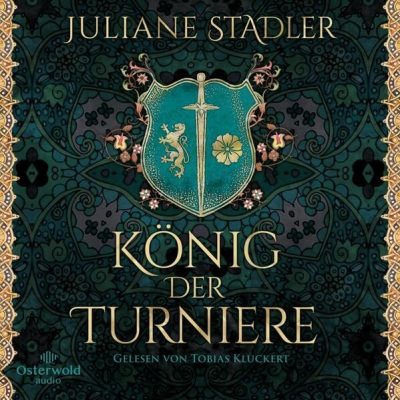 Pre-order 'König der Turniere' now from the bookseller of your choice!